Wander On Words is now on Patreon!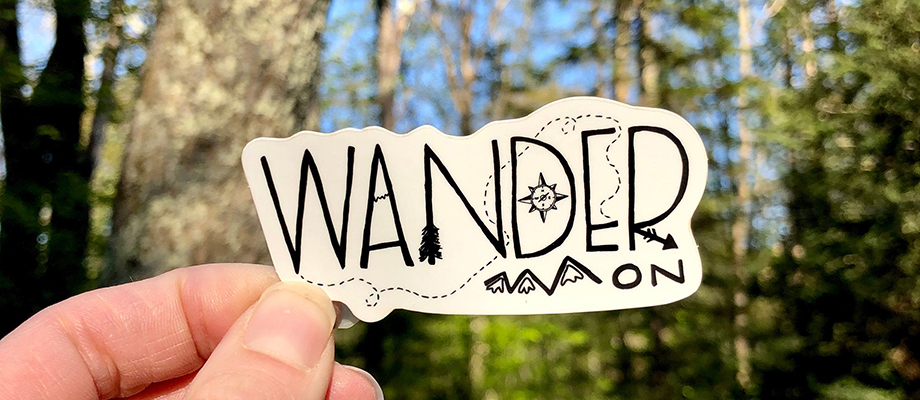 I'm thrilled you're interested in supporting my art on Patreon! I am launching this new venture to bring people more joy. I think stickers and cards are a practical and accessible form of art, and I want to make more of them! I strive to awaken wanderlust and wonder in you.
My first goal with this Patreon page is to create a wacky, wonderful, wandering, sticker of the month club! You get to be surprised by a jolt of inspiration each month with a new lettered sticker. Keep them. Give them as gifts. Put them back into your world to spread more joy.
I also want to hear from your creative minds! I often get some of my best ideas from conversations at local events and craft shows. Lately, I have been sorely missing these inspirations. I hope that through this community I will be able to share more of what words invigorate me while being fueled by your beautiful ideas. I look forward to discovering what inspires you.
I love language, inspiration, typography, and doodling. When I combined these passions together, I formed Wander On Words, my hand-lettering business that I feel puts a bit more light and positivity back in the universe.
Thanks for coming along for the ride! I have over 400 hand-lettered artworks in my repertoire so far, and I'm constantly doodling and finding inspiration in likely (& unlikely) places. I plan on creating more and more stickers and cards from my art to keep the inspiration and wonder prevalent!