Wander On Words™ is a celebration of hand-lettered art, photography and design. We strive to be constantly creating in order to inspire others, spread positivity, and rekindle a love for nature.
Colleen Wilcox, artist and founder of Wander On Words™, uses hand-lettering to create inspirational designs out of words, and transforms them into cards, prints and apparel. Wander On Words™ is a manufacturer of inspiration and passion for the outdoors.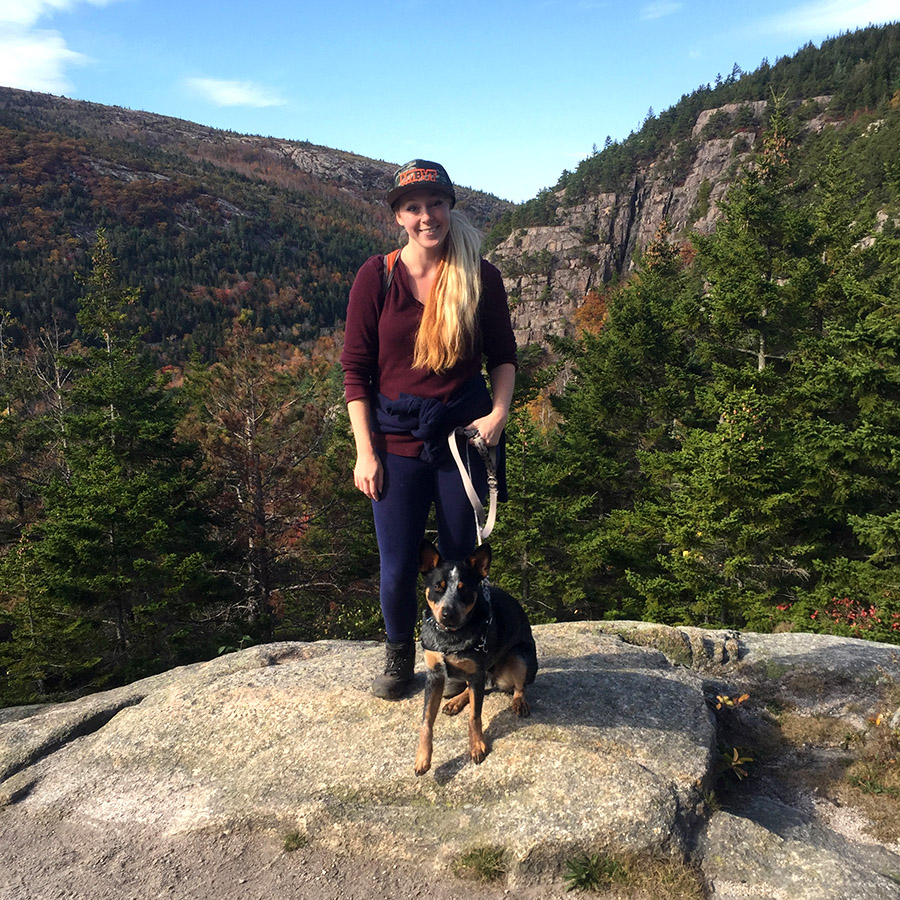 Colleen has always loved language and been drawn to the outdoors. Growing up, her mom would always send her to school with motivational quotes and she began collecting them herself at a young age. When she worked in Yellowstone National Park after graduating college, she would constantly be doodling uplifting words on every piece of paper she could find. The whole experience of living in such a beautiful, wild place deeply inspired her, and she wanted to share that inspiration with others.
Now, her business, Wander On Words™, donates part of its profits each year to the National Park Foundation in order to help preserve these places of wonder she holds close to her heart. She uses her artwork to inspire and rekindle a love for nature in others. Hand Lettering is Colleen's passion, and she strives to keep an appreciation for the written word and wanderlust alive. She hopes that her artwork can brighten days and aid people in express themselves, all while helping to preserve our wilderness.
How do we make our hand lettered cards and prints? Colleen starts by finding quotes and phrases that resonate with her, hand letters a design, digitizes it, and prints it on cream cardstock from her home in Pittsfield, Vermont. She then packages all cards and prints in biodegradable sleeves and ships them or hand delivers them all over the country!
She first started by digitizing her hand lettering and applying it to her photography in the form of signs and art pieces. She then expanded her love for words, travel, and hand lettering into state and country designs. Realizing that she wanted to offer something a little more practical, she had the revelation to create cards from her work. Cards have the power to inspire, thank, congratulate, brighten, sympathize with, and reach out in a unique way. Her hope is that her words and art can help people connect and find more positivity in their daily lives.
Colleen is currently based out of Pittsfield, Vermont. With a background in photography and travel, she gained a unique perspective of the world and a feel for design. She started doodling on stock lists and has transformed this haphazard hobby into a full-fledged passion.
She graduated from the University of Illinois in 2012 with a Bachelor's degree in Fine Art Photography. She absolutely adores the outdoors, and her photography and hand lettering reflect that. Throughout her explorations, Colleen's been lucky enough to photograph beautiful wildlife and incredibly unique landscapes of the world. She took a typography class in college that planted in her a seed of appreciation for hand lettering, and she hasn't looked back!
Hailing from Illinois, she has since moved around to Montana and Colorado. Along with owning and operating Wander On Words™, Colleen is also currently a freelance graphic designer in Vermont where she uses her creativity to help small businesses flourish. In her spare time, she can be found exploring the Northeast by hiking, biking, backpacking, snowboarding, skinning, photographing, camping, and generally adventuring outside.
Colleen hopes to be able to inspire others to keep the wanderlust alive with her artwork and cards. Keep loving nature
&

remember to Wander On!