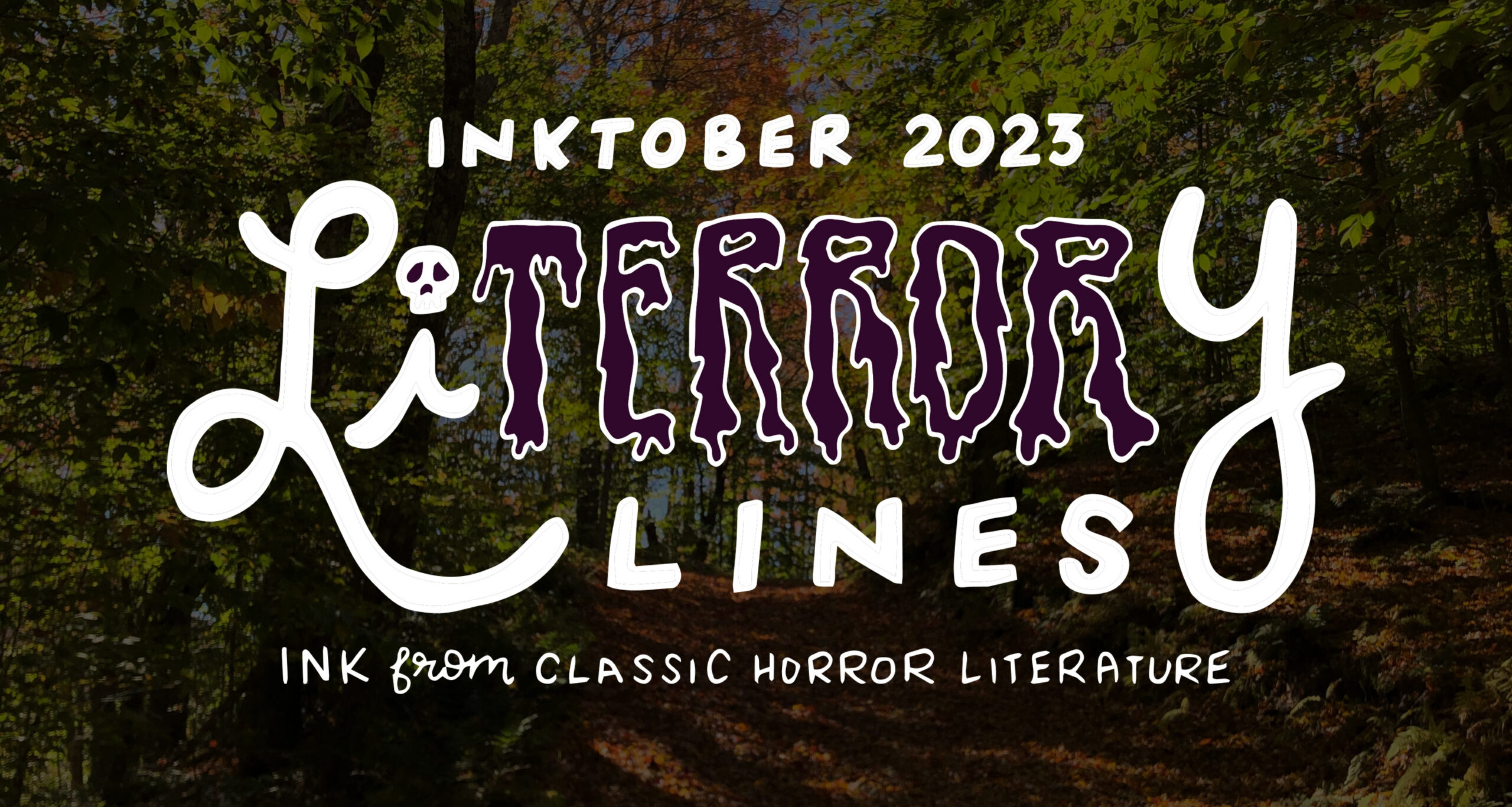 LiTERRORy Lines: Inktober 2023
It's that time of year again!
I am once again participating in Inktober. My theme this year? LiTERRORy Lines: Illustrated quotes from Horror Fiction. Tune in for daily ink from literature that may (or may not) correspond to the prompts from the official Inktober 2023 challenge.
A few years ago I endeavored to letter quotes from my favorite scary movies, and had so much fun sharing my art and my thoughts. I hope you'll enjoy riding along on this fWRITEful (don't hate me) journey and perhaps feel inspired to read one of these stories for yourself this spooky season!
As I write this post, I am on Day 12 of this series, and I am enjoying the challenge. Some of these stories are very familiar to me, and some I have not yet read. However, I find that there are nuggets of wisdom and truth within horror that really resonate with me. When I set out on this journey this year, I also wasn't sure if I would be able to incorporate the prompt words into the art, but it has forced me to be more creative and selective with my quote choices!
Finally, once I find a little extra time, I plan on making these into a sticker series via my friends over at Sticker Mule! I haven't decided whether or not to add color, but once I do, I will be sure to share on social media.
Creating custom stickers from my artwork has been a wonderful way to both make my art more accessible and to allow folks to share and showcase their love for words to the world. By having my stickers printed through Sticker Mule, I know they will be high-quality, waterproof, and vibrant. They will last for a long time and keep bringing joy to those that buy them! Plus, I love that I can purchase smaller quantities of custom stickers, because my storage space is limited (especially when I have over 200 different sticker designs!). If you are interested in making stickers (or magnets, or keychains, or pins) of your own, check out their website today!
To see my daily Inktober drawings, follow me on Instagram!